Our projects around the world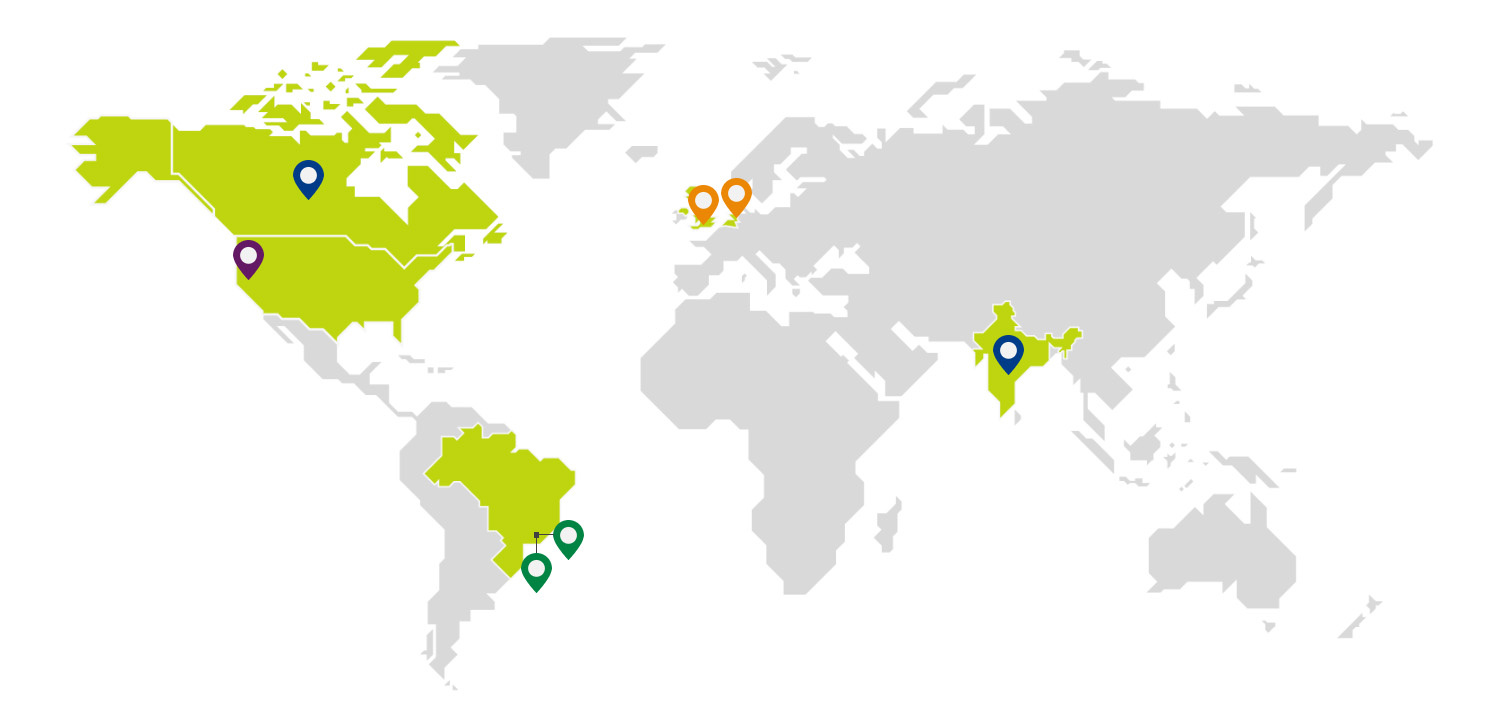 Advanced biofuels projects
In production
In construction
Project under development
Technology in development
Status
Canada
SBI Bioenergy
Since 2017 Shell has been working with SBI BioEnergy in Canada in the development of a technology that turns waste oils into drop-in fuels. Discover more about SBI BioEnergy
United States
Junction City
Shell is working to expand and upgrade the JC Biomethane plant in Junction City, Oregon, acquired in 2018.
Brazil
Raízen
Raízen is one of the world's largest sugar-cane ethanol producers. The joint venture was set up in 2011 by Shell and Cosan. Discover more about Raízen here:
Brazil
United Kingdom
AltAlto
In the UK, we are working with AltAlto and British Airways in the development of a project to install a waste-to-renewable-jet fuel plant.
Netherlands
W2C
Shell, Air Liquide, Enerkem, Nouryon, and the Port of Rotterdam are working on a commercial scale waste-to-chemicals projects in Rotterdam. Discover more about W2C here:
India